А comprehensive system for clear and effective
property management!
Complete information about your facility, equipment, employees, cost, records and plans – all in one place and accessible online. Anywhere. Anytime.
360-degree view of your business ecosystem
in one App
Whole Facility Management system
on one Platform
Presentation
Our representative gives the general information of Prengi and its services.
1 hour
Signing the contract
Documentation of decisions formed in accordance with the client's request.
1 week
Formation of project documentation
Information gathering, consulting services, business process analysis, personnel training. Terms depend on industry and company size.
from 1 week to 1 month
System implementation, industrial and experimental operation
Verification of all processes of 1-2 facilities, considering the collection and organization of data by the client.
about 2 months
System transfer and support activation
Training and support of personnel, summarizing the results of the project.
1 week
Calculate savings
of using Prengi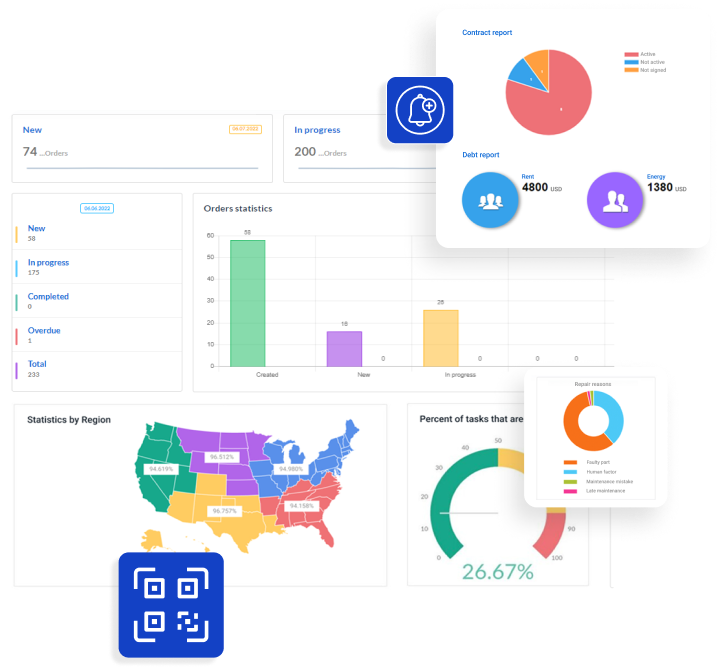 Created and backed
by experts
Prengi is a complete expert solution for managing ALL facility management processes. From analysis and work order management to energy management and equipment maintenance. The goal of Prengi - save you from chaos that is often caused during real estate exploitation.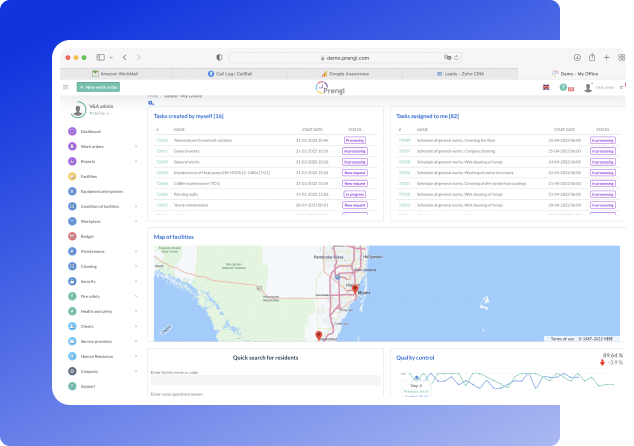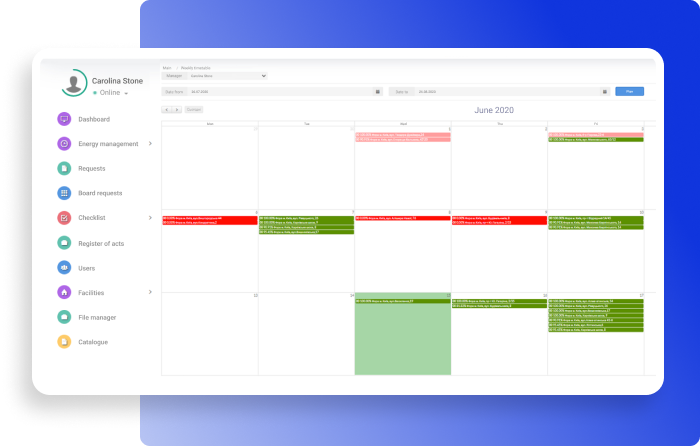 Process automation,
Cost optimization
Prengi is computerized maintenance management system (CMMs) that simplifies management processes through automation. The platform allows to control the quality of services, push your service to the next level and avoid the mistakes of «manual management». You will save money and direct your freed time to other aspects of business development.
Expertise in Real Estate
management
Prengi was created by Facility Management professionals with 15-years of practical experience of Real Estate management. We are applying technical innovations, accommodating our platform for your business's specific needs and provide support on every step of your experience with Prengi. We have won The Award as The best innovative product in 2020 according to the EBRD.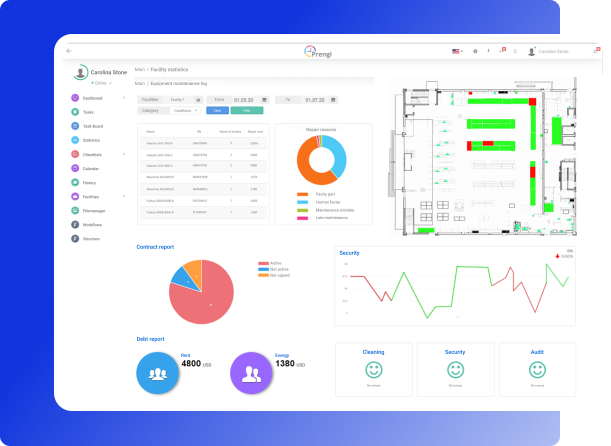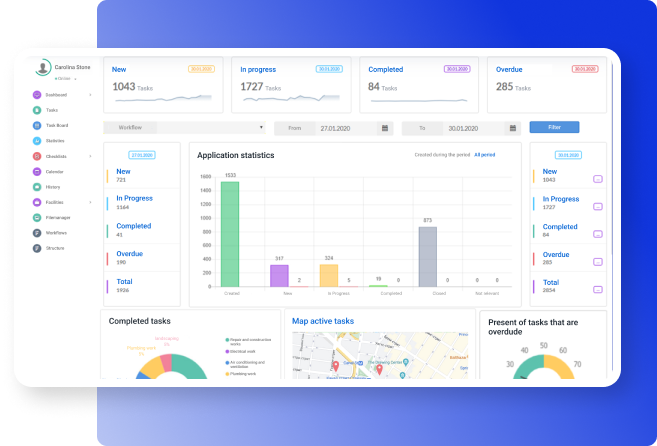 Effectiveness
Visualization
Computer-Aided Facility Management (CAFM) software tracks all maintenance processes and creates reports that are integrated into your business processes. Wherever you are and whenever you want you can get statistic of any parameter, track efficiency of resource management or identify loss and growth points.
Prengi helps to accelerate your business growth, minimize
operational risks, save time and money
Accelerated task
completion
Reduced effect of a
human factor
Increased employee
efficiency
+47%
Accelerated task completion
+36%
Increased employee efficiency
+42%
Increased employee efficiency
+52%
Faster decision making
+71%
Reduced effect of a human factor
+68%
Reduced effect of a human factor
+64%
Reduced effect of a human factor
+48%
Faster decision making
+54%
Accelerated task completion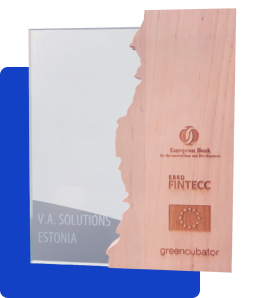 V.A. Solutions
The best innovative product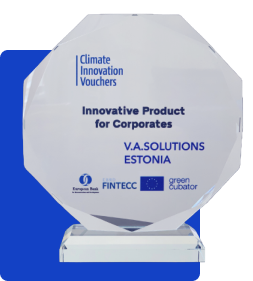 Innovative
Award
The best innovative product in 2020
according to the EBRD